IFI's church outreach program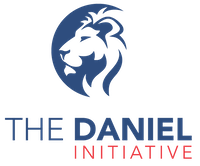 The Daniel Initiative is a ministry of Indiana Family Institute that builds relationships between the ministers of God and the ministers of government (Rom. 13) and equips the church to engage government in a manner worthy of the gospel (Phil 1:27).
In this, we look to the example of Daniel, the Old Testament prophet and statesman, who served, prayed for and provided wisdom to two competing kingdoms (Daniel 1, 4, 6).
We have set out the following core principles to define who we are and how we engage elected officials and public life:
God desires ALL people to be saved (2 Peter 3:9; 1 Timothy 2:4).
God does not fit neatly into political parties or political theories. He is not a Republican, Democrat, or Independent. Nor is He a conservative, liberal, or moderate. He is God. (1 Corinthians 1:23-25).
America is not a covenant nation like biblical Israel (Psalm 33:12). America has often been blessed because of God's grace and because it followed the Lord, His principles, and His precepts.
Moralism does not equal spiritual transformation. Only the Gospel has the power to properly transform hearts and renew culture (Romans 2; Romans 10:3).
The church is an ambassador of a heavenly kingdom and not the representative of a political party, movement or candidate. We stand for God's Word, and ask others to join us there. (2 Corinthians 5:20; Joshua 5:13-14.)
Both the Church and the government are institutions created by God. They have unique roles that must remain distinct; but, they should work together under God's authority to accomplish His purposes (Romans 13; 2 Chronicles 19:11).
Elected officials have been uniquely called by God to administer justice with the aid of the timeless counsel of the church. (2 Kings 12:2; Romans 13; 2 Samuel 8:15).
As Paul ministered to both the Jew and the gentile, we will minister to the Republican, Democrat, and Independent in unique ways that never compromise the truths of the eternal Word of God (I Cor. 9:20).
We endeavor to follow the example of Daniel, the Old Testament prophet and statesman, because he faithfully served God in competing kingdoms that were religiously and culturally diverse. He pointed rulers and empires to the one, true King; built relationships with officials (even his captors), modeled the spiritual discipline of prayer, provided wisdom to rulers and courageously stood for Biblical principles (Daniel 1, 4, 6).
We are missionaries who work to build intentional relationships with the ministers of God's institution of government with the ultimate goal of winning the lost, making disciples and seeking the common good (Matthew 28:16-20; Matthew 5:16).
WHAT DOES THE DANIEL INITIATIVE DO?
RELATIONSHIPS. We routinely build relationships between church leaders and state and federal officials via in-person or virtual meetings. These meetings include the sharing of Scripture, discussions about how the church can help with key problems, and a time of prayer.
PARTNERSHIPS. Through the relationships established above, we identify ways the God-ordained institutions of church and state can partner together to serve the common good. Then, we encourage churches to impact these key problems, such as foster care, the drug crisis and mental health.
RESOURCES. We equip church leaders and other committed Christians to be gospel-centered citizens (Phil 1:27). We produce a podcast (The Good Citizen Podcast) and other digital resources, send out weekly email updates and routinely speak in churches and at events about rethinking Christian citizenship and engaging government in God's way.
WHY THE DANIEL INITIATIVE?
As Christians, we are called to follow Jesus in every area of our lives, including in our role as citizen (Matt. 28:16-20; Phil. 1:27) . But, cultural pressure, partisan politics and culture warring have left many church leaders and other committed Christians conflicted about their role in the public square. We often hear these questions: "Should we engage at all?," "Haven't we lost the culture war?" and "How can we engage elected officials and public life without jeopardizing the Gospel?"
We launched The Daniel Initiative to answer these questions and to equip church leaders and other committed Christians to faithfully and effectively engage public life in our increasingly polarized and plural culture (Matt. 28:16-20; Matt. 5:16).
WHERE DO I START?
The best way to get involved with The Daniel Initiative is to join our growing network of pastors and other church leaders from around the state by subscribing below. We send out regular communications on our major initiatives and are available to help you connect with your elected officials. If you have questions, feel free to reach out to our Director, Josh Hershberger, at josh@hoosierfamily.org.
THE DANIEL INITIATIVE SIGN-UP FORM