IFI's church outreach program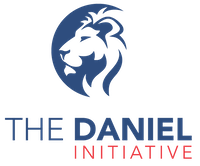 The Daniel Initiative is a statewide, non-partisan effort to (1) reimagine the church's role in public life, (2) connect church leaders with elected officials, (3) impact local and state problems (like the foster care and drug crisis) and (4) provide biblical guidance to the state in quickly changing times.
In this, we look to the example of Daniel, the Old Testament prophet and statesman, who served, prayed for and provided wisdom to two competing kingdoms (Daniel 1, 4, 6).
We have set out the following core principles to define who we are and how we engage elected officials and public life:
God desires ALL people to be saved (2 Peter 3:9; 1 Timothy 2:4).
God does not fit neatly into political parties or political theories. He is not a Republican, Democrat, or Independent. Nor is He a conservative, liberal, or moderate. He is God. (1 Corinthians 1:23-25).
America is not a covenant nation like biblical Israel (Psalm 33:12). America has often been blessed because of God's grace and because it followed the Lord, His principles, and His precepts.
Moralism does not equal spiritual transformation. Only the Gospel has the power to properly transform hearts and renew culture (Romans 2; Romans 10:3).
The church is an ambassador of a heavenly kingdom and not the representative of a political party, movement or candidate. We stand for God's Word, and ask others to join us there. (2 Corinthians 5:20; Joshua 5:13-14.)
Both the Church and the government are institutions created by God. They have unique roles that must remain distinct; but, they should work together under God's authority to accomplish His purposes (Romans 13; 2 Chronicles 19:11).
Elected officials have been uniquely called by God to administer justice with the aid of the timeless counsel of the church. (2 Kings 12:2; Romans 13; 2 Samuel 8:15).
As Paul ministered to both the Jew and the gentile, we will minister to the Republican, Democrat, and Independent in unique ways that never compromise the truths of the eternal Word of God (I Cor. 9:20).
We endeavor to follow the example of Daniel, the Old Testament prophet and statesman, because he faithfully served God in competing kingdoms that were religiously and culturally diverse. He pointed rulers and empires to the one, true King; built relationships with officials (even his captors), modeled the spiritual discipline of prayer, provided wisdom to rulers and courageously stood for Biblical principles (Daniel 1, 4, 6).
We are missionaries who work to build intentional relationships with the ministers of God's institution of government with the ultimate goal of winning the lost, making disciples and seeking the common good (Matthew 28:16-20; Matthew 5:16).
WHAT DOES THE DANIEL INITIATIVE DO?
The Capitol Project. Through this project, we connect the shepherds of the church (pastors) to the shepherds of the state (elected officials) at the state capitol.
The Do Good Project. This project encourages and equips churches to identify needs (such as the drug crisis or the foster care crisis) in their local communities and to strategically meet those needs.
The Equip Series. This series assists the Do Good Project as an educational platform made up of in-person and virtual classes designed to give churches information, examples and ideas for impacting key community and state problems.
The Gospel-Centered Citizen Project. This project offers churches resources before an election that educates their congregations on what the Bible says about government and citizenship. These tools focus on Biblical principles and do not mention candidates, parties, or issues.
WHERE DO I START?
The best way to get involved with The Daniel Initiative is to join our growing network of pastors and other church leaders from around the state by subscribing below. We send out regular communications on our four major initiatives and are available to help you connect with your elected officials. If you have questions, feel free to reach out to our Director, Josh Hershberger, at josh@hoosierfamily.org.
THE DANIEL INITIATIVE SIGN-UP FORM