2022 Legislative Scorecards are Here!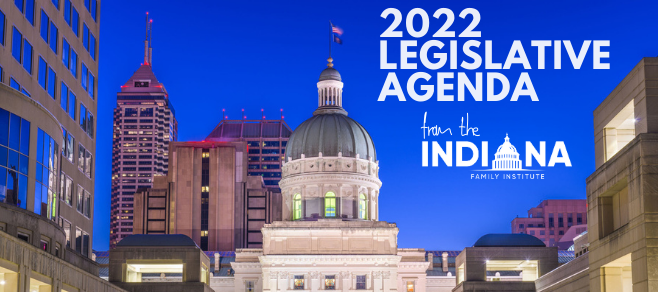 A core part of what we do here at the Indiana Family Institute is track what actually happens at the Statehouse in Indianapolis. We follow bills that matter to Hoosier families and see how your state legislators voted, so you know who is actually walking the walk, and who is simply talking.
We are proud to announce that our 2022 Legislative Scorecard is now available here.
It has been quite a year. 2021 was a year of many victories, but 2022 brought us the fall of Roe v. Wade and the first opportunity to end abortion here in Indiana. Indiana was well-equipped to lead the nation on this front, and though SB1 wasn't a perfect bill, we are hopeful it will it stop the vast majority of abortions in Indiana. In the aftermath of the Dobbs decision, there were many proposed amendments to SB1, some aimed at making it better, some aimed at making it worse. We have the breakdowns of those amendments and how your State Senator and State Representative voted on them within the scorecard as well.
Here are a couple of the big wins from this year:
HB 1041 by Rep. Michelle Davis is now the law in Indiana, protecting opportunities for girls and young women on sports teams in grades K-12 of public schools. Biological males unfairly competing in female athletics is a growing problem, and this bill addresses that dilemma by protecting equal opportunities in sports for female athletes.
HB 1190 by Rep. Jack Jordan passed, protecting students and student organizations from having their free speech rights violated at public universities. The bill forbids universities from banishing student expression to "free speech zones" and also affirms the right of political, religious, and otherwise ideological student groups to choose their own members and leadership in accordance with their beliefs.
Hoosiers stepped up this year with phone calls, emails, and financial support to ensure we had the support we needed to shepherd bills through the process and across the finish line, and kill or significantly change problematic bills. Because of the huge success we saw in 2022, we're already putting together our legislative priorities list for 2023 – and we're confident that, with your help, we can continue to create an environment in Indiana where families can flourish.
Click here to help support that mission through the end of this year and into 2023.