Abortion pill complications required to be reported to FDA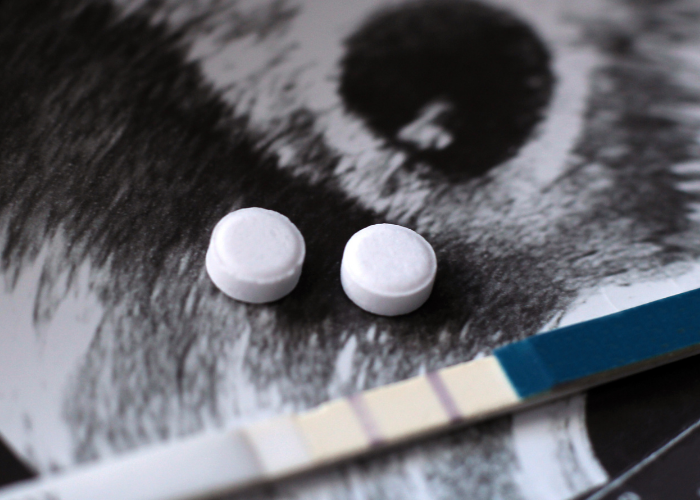 On February 9, Indiana congresswoman Jackie Walorski introduced the Safeguarding Women's and Children's Health Act of 2022. This legislation would require that abortion pill complications be reported to the U.S. Food and Drug Administration (FDA) and the drug manufacturer. Due to the adverse side effects associated with the pill, the bill seeks to inform women of the risks as well as improve tracking of complications.
Currently, only 28 states require abortion clinics to report complications from the pill (Indiana is among them) and yet, those who do not comply are rarely penalized.
Rep. Walorski spoke on the legislation explaining that "[a]s chemical abortions become more frequent, American women need to know the risks of abortion pills such as mifepristone. While the Biden Administration's FDA recklessly removes guardrails on chemical abortion drug prescribing, too many of the facts are unknown. Women who take abortion drugs are ending up in emergency rooms – or worse."
"Dangerous abortion pill side effects are killing women and their children. We can't allow deadly complications to fly under the radar. The American people need to know the truth. The Safeguarding Women's and Children's Health Act will strengthen transparency at the FDA and expose the true cost of these drugs," she continued.
Contrary to popular belief, abortion pills are extremely dangerous and pose significant risks for pregnant women. While the abortion industry advertises that they are safe and successful, serious health complications can ensue, some even life-threatening.
Research has shown that abortion pills are four times more dangerous than surgical abortions performed during a woman's first trimester. Complications can include hemorrhaging (if experiencing an undiagnosed ectopic pregnancy), infection, or even an incomplete abortion if the woman is further along than expected.
Furthermore, at-home abortions have become increasingly popular since Covid's shift to virtual healthcare. Abortion pills can now be sold online or through the mail, per recent changes to the safety requirements of the FDA under the Risk Evaluation and Mitigation system, without the requirement of medical oversight. These changes have led to the expansion of virtual abortion pill dispensaries that operate under minor supervision.
This lack of medical oversight has resulted in major repercussions. A study on the expansion of telemedicine abortion services revealed that 6% of their participants ended up in the emergency room or urgent care from abortion pill related issues and 10 serious adverse events occurred, 5 of them needing transfusions (0.4%).
The risks associated with chemical abortion are real, and people need to be informed. This legislation would help ensure that the FDA and abortion pill manufacturers are held responsible for their actions. I'm very thankful that we have a number of pro-life members of Congress right here in Indiana who will stand up for women and the unborn.