End of legislative session wrap-up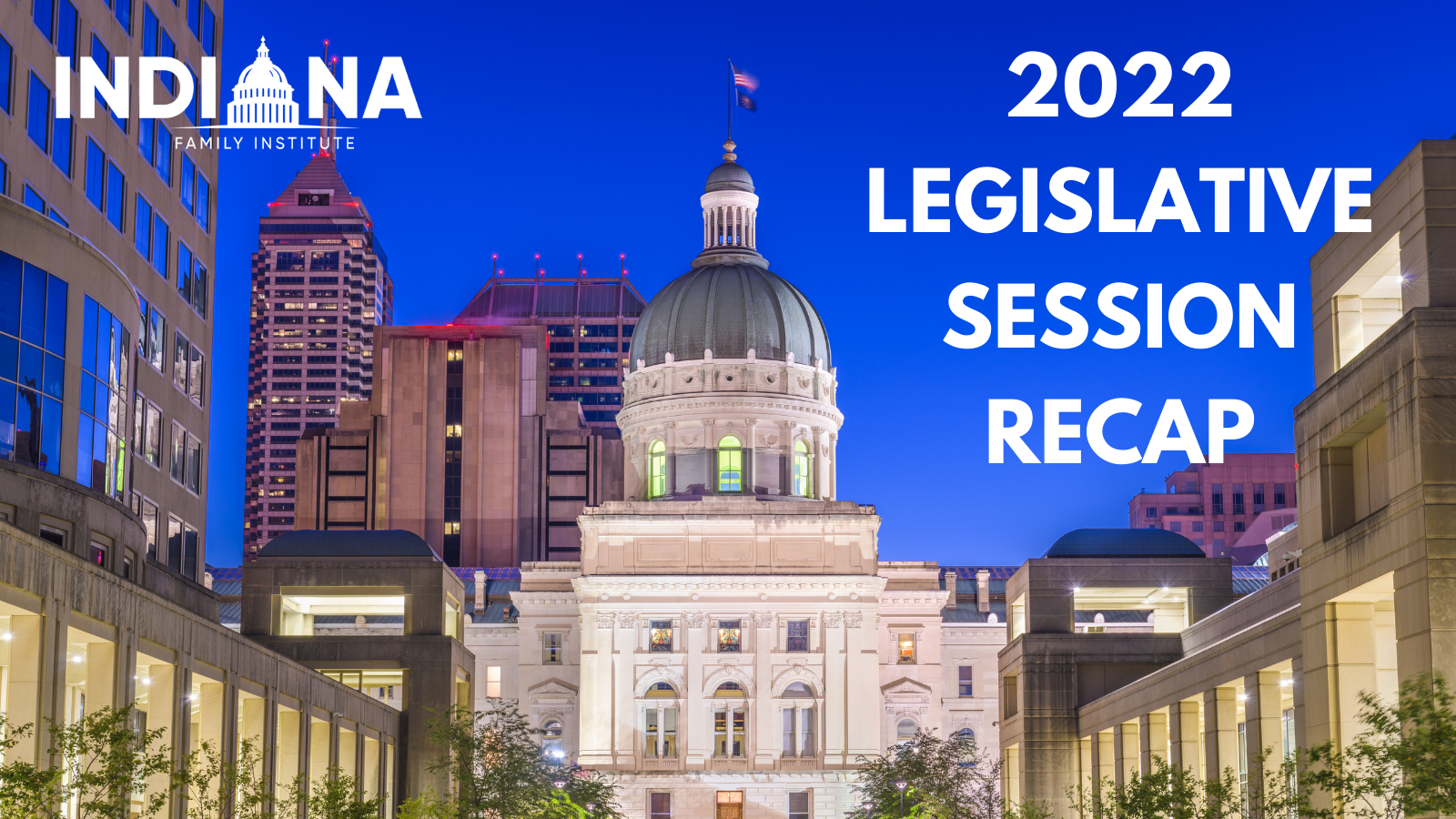 Indiana's 2022 legislative session wrapped up deliberations last week. After months of debate on some highly contended issues, the session ended with major victories but also significant losses – and we have a major battle ahead that we need your help on.
One major victory was HB 1217 which penalizes coerced abortions. Though it received outspoken opposition from Planned Parenthood, the people of Indiana believed in the sanctity of life and the necessity to protect it. With pro-life movements gaining traction across the nation and the possibility of the Supreme Court overturning Roe v. Wade, many Republican lawmakers are passionate about fighting for the rights of the unborn and have even requested that Governor Holcomb call them back for a special session if Roe is overturned.
Free speech on college campuses and the right to display historical documents on state property were also passed, further protections of our First Amendment rights.
Unfortunately, legislators missed the mark on some crucial bills. One of the biggest was the failure to address Critical Race Theory and LGBTQ indoctrination in our schools. As one of the most contested issues, parents desired to see more transparency in public-school education. Curricula that causes children to see each other in terms of race or gender identity has no place in school.
Multiple pieces of legislation were introduced and shot down that sought to address trans issues in hospitals and data collection, prevent DCS from removing children with mental health issues from innocent parents, and protect children from harmful medical experimentation that would damage their natural biologic structure. Children need safe spaces; help, not harm.
Furthermore, we were disappointed in the failure to prevent vaccine mandates for employees. HB 1001 did pass and has expanded exceptions to vaccine mandates by employers, which we view as a positive step. However, vaccines should be a personal choice, not a requirement. And while we are overjoyed that HB 1041 passed for K-12 grade, it failed to include college athletics which, as we've seen with universities across the country, is integral to protecting women's sports.
But the most egregious failure from this session is Governor Holcomb's betrayal of Hoosiers on HB 1041, the Fairness in Women's Sports Act. Hoosiers were loud and clear in their support for this bill, but ultimately, the governor chose to side with the ACLU and woke corporate interests bent on bullying government officials into implementing their radical agenda. We intend to press for a veto override to reinstate this bill, and encourage the governor to stop abandoning the majority of Hoosiers who put him into office.
Governor Holcomb failed all Hoosiers – but this fight isn't over. Click here to urge your lawmakers to override his veto on the Fairness in Women's Sports Act.