HB 1190 – Protecting Free Speech on College Campuses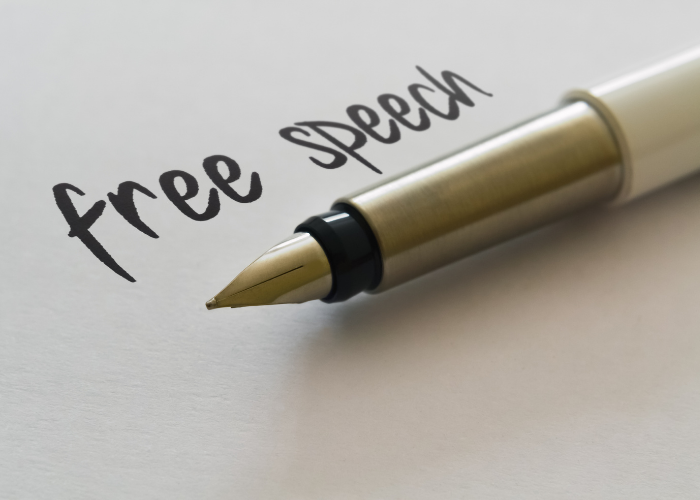 Free speech is an essential component of the fabric of our nation. Without it, America cannot survive. Recently, college campuses have become notorious for limiting student's speech, and we need further legislation to put an end to these rights violations.
Indiana Family Institute is supporting HB 1190 to protect free speech at educational institutions. The bill was authored by Rep. Jack Jordan in response to growing hostility toward free speech at schools, and especially on college campuses. The bill stipulates that schools may not set aside areas on campus where expressive activities are prohibited, deny student organizations of free speech, or discriminate against a student organization based on the group's rules, such as, the president of a Christian club must be a practicing Christian. A Christian student group at Wayne State University, for example, filed a lawsuit after the college removed the organization's official status because it "requires leaders to affirm their faith." HB 1190 also requires that schools publish free speech policies, provide the governor with certain reports, and allow public access to certain reports via the school's website.
The importance of this bill cannot be overstated. Over the last several years, there have been numerous unacceptable cases of free speech violations on college campuses around the country, and students' rights are not adequately protected. Conservative groups and speakers are frequently discriminated against or even banned from campuses. While many lawsuits against these violations have been successful, we need stronger safeguards in place to ensure that our First Amendment right is respected on the front end.
Last year, the Foundation for Individual Rights in Education (FIRE) published a report about the state of free expression at universities. Over 80% of students say they censor themselves at school. Two-thirds say yelling and hostility toward a speaker is acceptable, and almost one-fourth say the use of violence to stop a speaker is acceptable. Fewer than one-third of students believe their school's administration makes its rules about free speech "very clear" or "extremely clear" to students. FIRE also found that over 65% of educational institutions restrict speech that is protected by the First Amendment. This data is incredibly alarming, and it demands a response.
The restriction of speech is the first sign of the dissolution of a free society. Free speech is the linchpin by which all other freedoms can survive.
Please contact your representatives and urge them to support HB 1190 to protect free speech in Indiana.