Override Governor Holcomb's veto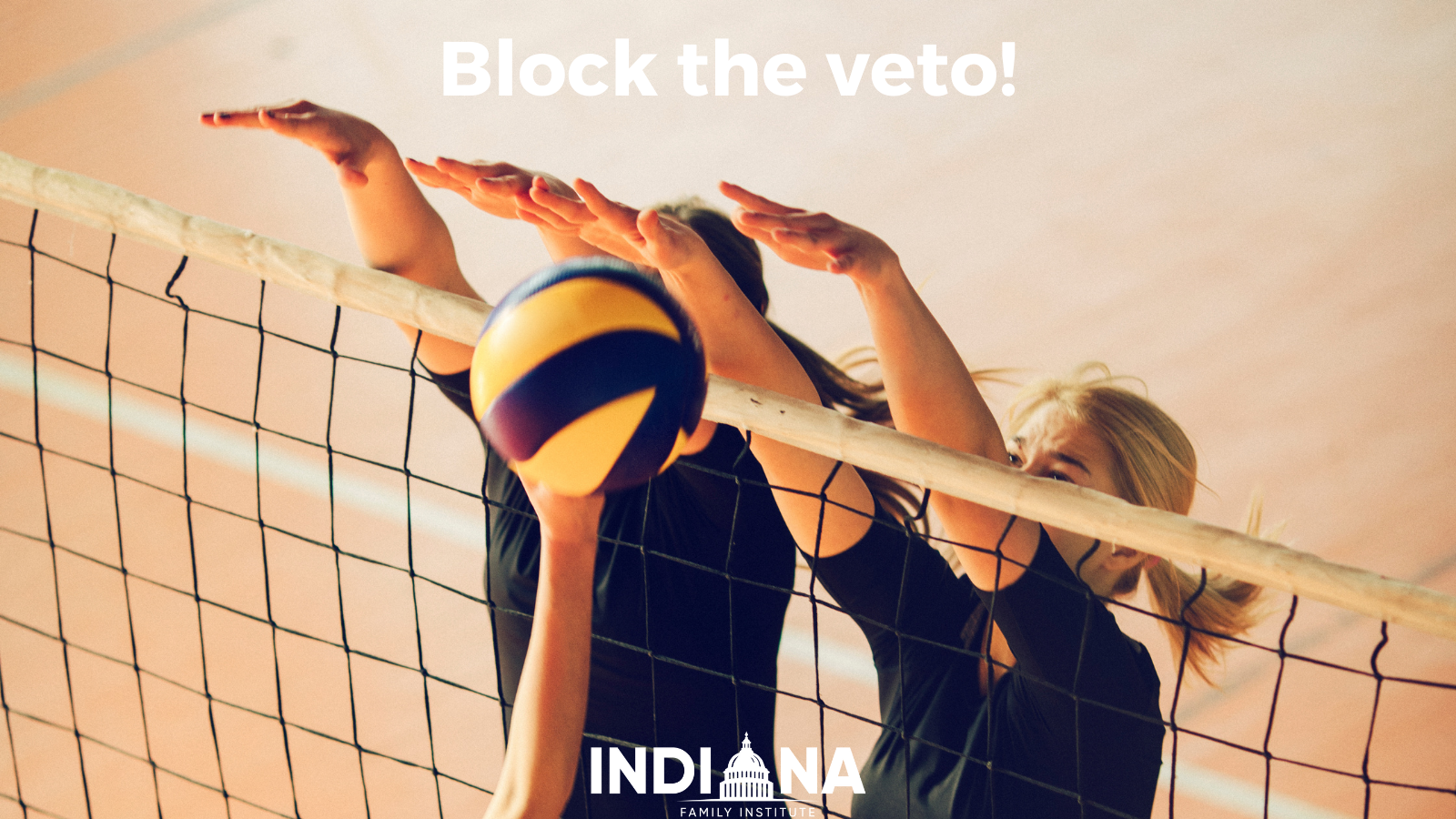 Governor Holcomb betrayed Hoosiers last week by vetoing HB 1041, the Fairness in Women's Sports Act. This bill would have provided protections for girls' sports programs through the high school level in our state.
The people of Indiana were loud and clear in their support for this bill as seen with its passing by both the House and Senate. But Governor Holcomb has officially discarded common sense and reality. He has abandoned the majority of Hoosiers who put him into office by choosing to side with the ACLU and woke corporate interests bent on bullying government officials into implementing their radical agenda.
This veto comes just days after a biological man won the NCAA title for women's swimming, despite having male chromosomes and the skeletal and muscular advantages that come with it.
Despite saying that protecting fairness in women's sports was "a worthy cause for sure," Holcomb's concerns about the bill are surface level at best and another excuse to avoid controversy.
Hoosiers, you deserve better. Our female athletes certainly deserve better. The Indiana House Speaker has already announced their intention to overturn the Governor's veto in May.
Indiana Family Institute urges lawmakers to override the Governor's veto, reinstate this bill, and encourage the Governor to stop abandoning the majority of Hoosiers who put him into office. Indiana girls and women deserve a fair playing field.
Governor Holcomb failed all Hoosiers – but this fight isn't over. Click here to urge your lawmakers to override his veto on the Fairness in Women's Sports Act.