Some good news in Indiana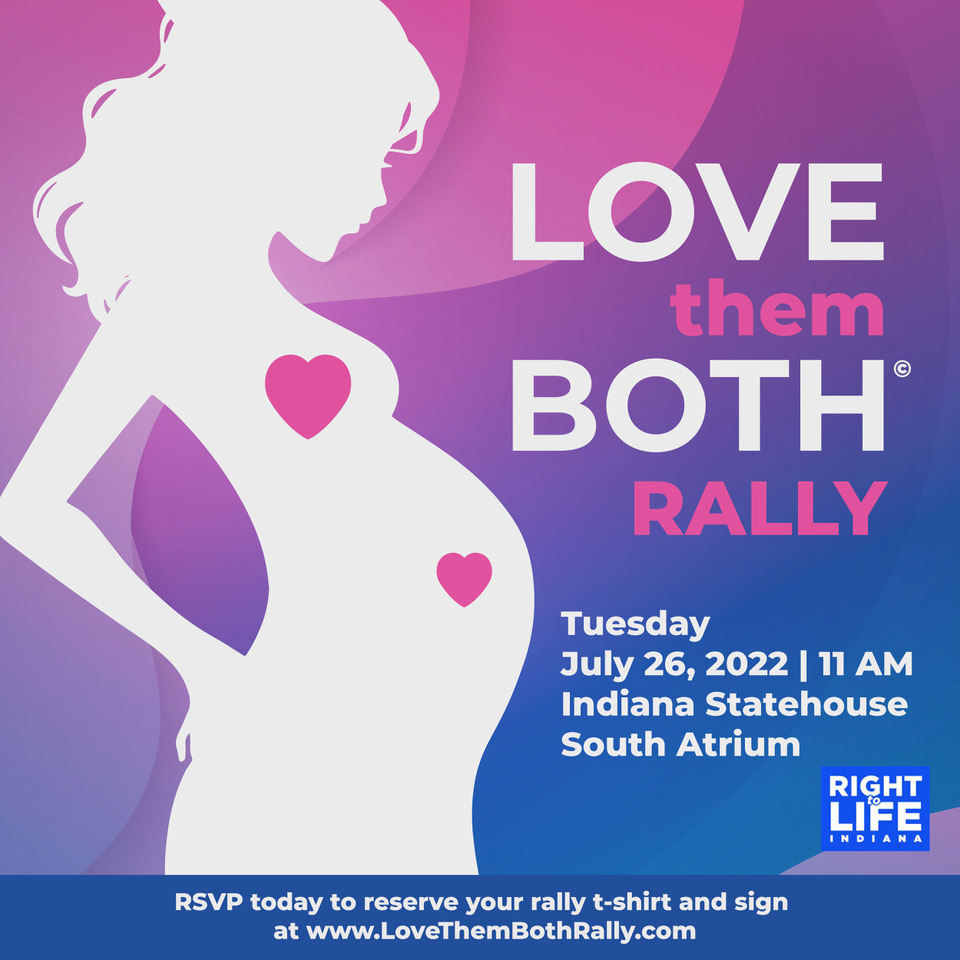 There is some good news to celebrate three weeks after the reversal of Roe v. Wade.
First, make sure to mark your calendars for the Love Them Both rally on July 26 at Statehouse South Atrium, beginning at 11 am. Abortion survivor Melissa Ohden is lined up as a speaker, and we'll have a legislative update for you as the Indiana special session starts.
RSVP here so we can make sure to have a free t-shirt and signs for you!
Next, Indiana's dismemberment abortion ban is going into effect, thanks to the hard work of Attorney General Todd Rokita. Babies will now be saved from these abortions that generally happen around the second trimester. We are thankful for AG Rokita's leadership on this issue!
"The court's ruling this week vacating its earlier injunction that permitted this gruesome procedure to continue is an exciting battle victory in our war to defend the unborn and protect women," Attorney General Rokita said recently. "My office will continue to take all necessary steps to limit abortion, assist mothers, empower families to choose life, and ultimately protect the lives of the unborn."
Our attorney general is also fighting in the federal courts to ensure our parental notification law can go into effect. These laws save lives, and now with the reversal of Roe v. Wade, many of our blocked laws can go into effect!
Furthermore, we are sending a clear message that Indiana is a state that will stand for life and against the destruction of abortion that harms women, babies and families.
Finally, you have likely been following the tragic story of a 10-year-old girl who traveled to Indiana from Ohio for an abortion. This story reinforces why we must push our legislators to pass pro-life laws so we do not become a "sanctuary" for abortion. Indiana must be a sanctuary for unborn children and their mothers.
Attorney General Rokita promised that he would be looking into whether any laws were broken. Authorities in Ohio have arrested a suspect in the case, but many questions remain.
"We're gathering the evidence as we speak, and we're going to fight this to the end, including looking at her licensure if she failed to report. And in Indiana it's a crime … to intentionally not report," Rokita said according to Politico.
As a reminder, please reach out to your legislators using this action alert to remind them that this upcoming special session must be used to enact strong pro-life protections in Indiana.