SUPPORT HB 1217: End Coerced Abortion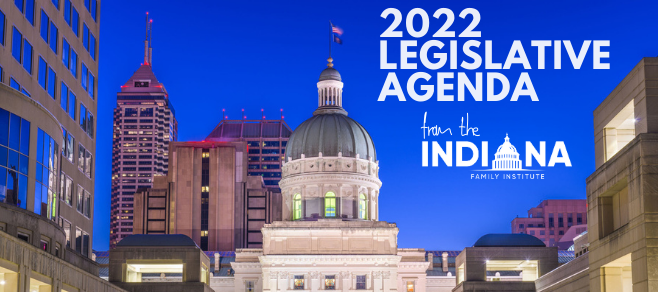 Summary:
Requires that a pregnant woman seeking an abortion must be informed that it is illegal for anyone to coerce her to have an abortion. Provides that certain medical personnel must inquire with a pregnant woman seeking an abortion whether the abortion is coerced. Requires certain medical personnel who believe that an abortion is coerced to offer the pregnant woman information on certain services, the use of a telephone, and an alternative exit from the health care facility. Makes it a Level 6 felony if a person knowingly or intentionally coerces a pregnant woman into having an abortion. Mandates reports of a coerced abortion to law enforcement. Makes it a Class C infraction if a reproductive health facility knowingly employs a mandatory reporter who violates the mandatory reporting statute.
Analysis:
According to a study published by Heartbeat International, the world's largest worldwide network of pregnancy help organizations, 64% of women who receive an abortion feel undue pressure to abort their child. In addition, the vast majority of abortion clinics fail to screen for this potential coercion in the abortion process. These statistics are simply heartbreaking. Women should feel supported and loved during the miracle of pregnancy. Every child is a gift with limitless potential. To allow women to be coerced into receiving an abortion, and ending the life of their child, is an egregious mistake. House Bill 1217, authored by Representative Joanna King, would help prevent this coercion in the abortion process by requiring clinics to screen for potential coercion prior to allowing the pregnant woman to receive an abortion procedure. In addition, the bill would hold abortion facilities accountable by requiring abortion providers to report coerced abortion to proper law enforcement. Furthermore, abortion facilities are prevented from employing a provider who violates the mandatory reporting statute by making such employment a Class C infraction. Finally, the bill protects women from unwanted and undeserved pressure during their pregnancy by making it a Level 6 felony to knowingly or intentionally coerce a woman to have an abortion. This stipulation protects not only the mother, but also protects the innocent child from having their life ended due to coercion during pregnancy.
Conclusion:
House Bill 1217 honors and protects Hoosier women by establishing a penalty if anyone coerces a woman into an abortion. This legislation also protects innocent Hoosier children from an unwanted abortion, by setting forth the legal structure to make coercion less likely to occur.