Troubling statement from President Biden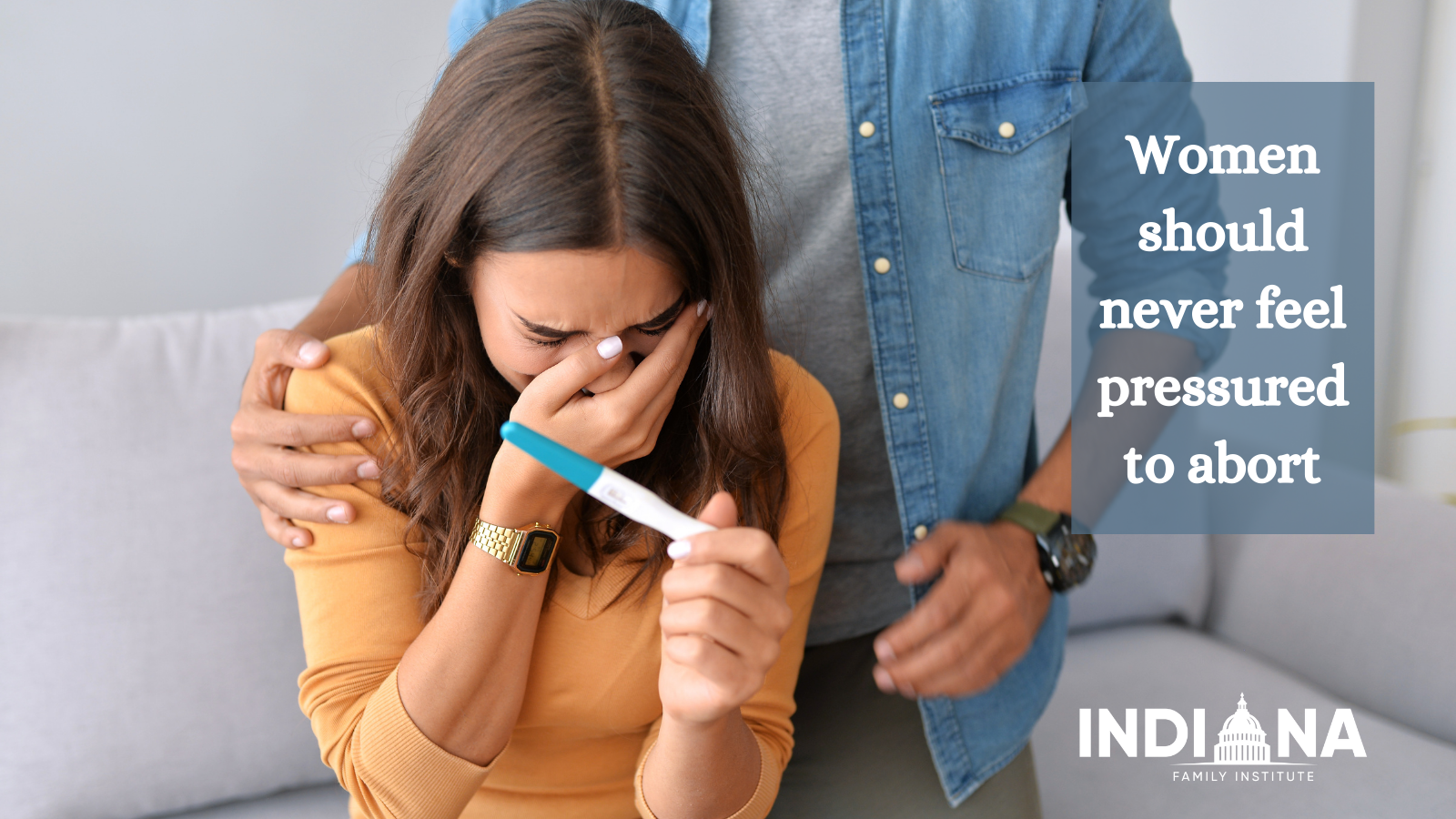 In honor of International Women's Day, President Biden made a troubling statement regarding abortion. "Every person deserves the chance to live up to their full God-given potential, without regard for gender or other factors. Yet too often, in too many places, women and girls face obstacles that limit their possibilities and undermine their participation in economic, political, and social life." He further affirmed his administration's commitment to "ma[ke] gender equity a cornerstone" and even "launched a whole-of-government effort to protect reproductive rights."
This statement is deeply distressing as he is suggesting that women can't reach their God-given potential without the availability of abortion. Not only is it demeaning, it is very wrong. Violence can never, and should never, be used to achieve equality. It's a sad reflection of the dehumanization of the child in the womb, and actually quite insulting to women to assert that they won't be able to achieve their dreams with children.
IFI believes that life starts at conception and must therefore be protected. Women should never be intimidated to abort their child out of fear, desperation, or concern of societal stigma. Statements like the one above are very damaging and dangerous to those considering abortion. It does not provide encouragement or confidence to women who are already struggling with a life-altering decision.
That is why we worked to pass HB 1217. This bill will penalize anyone who coerces a woman into having an abortion and results in a felony. Women seeking an abortion must be informed that coerced abortions are illegal, and abortion clinics are required to report instances of coercion to law enforcement. Every life is gift from God, and we want women in Indiana to recognize the value of their unborn child.
Thanks to your support and activism, HB 1217 passed in the House and the Senate! It now heads to Governor Holcomb's desk where it must be signed before becoming law.
But we still need your help. Please contact Holcomb and ask him to approve this critical bill. Women deserve to feel loved and supported during the miracle of pregnancy, not coerced into making an egregious mistake.
Let's protect women and their unborn children from threats of violence and other coercion.