Coach Kennedy WINS at SCOTUS!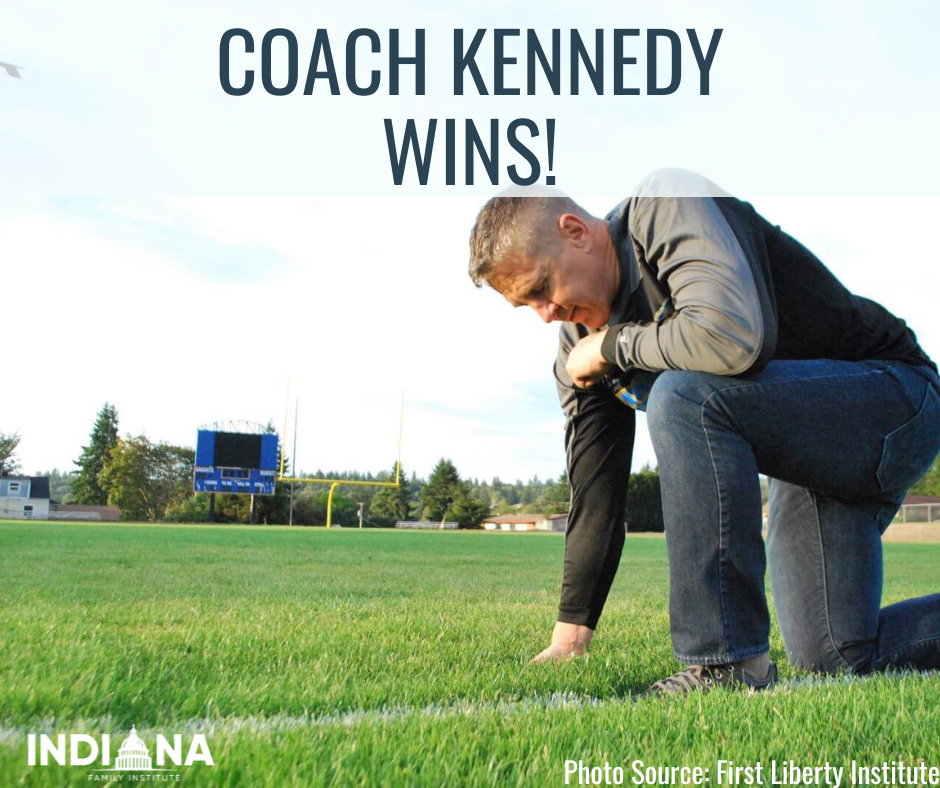 Following the incredible Dobbs victory handed down by the US Supreme Court on Friday, overturning Roe v. Wade, and the additional ruling last week confirming religious freedom and school choice in Carson v. Makin, SCOTUS handed down yet another major win today in Coach Kennedy's case!
Coach Joseph Kennedy was fired from a public school in Washington State after he prayed briefly at the 50-yard line.
Kennedy began saying a brief prayer following games years ago. Initially he did so alone, but some students were curious about what he was doing. When they asked if they could join, he responded, "This is a free country," and "You can do what you want." Shortly after, more and more students joined in until almost half the team participated.
When the school learned what he was doing, they told him he could no longer pray publicly. Despite initially obeying the order, Kennedy believed it violated his freedoms of speech and religion. He felt responsible to thank God for the games in that way. So, he continued to pray, and as a result, lost his job.
Indiana Family Institute was proud to stand with Coach Kennedy at the highest court in the land as we signed onto an amicus brief supporting religious freedom and free speech rights.
Your prayers and support matter! Because of your generosity, Indiana Family Institute is able to support these major cases at the US Supreme Court that are now restoring life and liberty across the nation.