Fall Dinner Recap
Thank you to everyone who attended for our Fall Dinner last Saturday. It was a wonderful time of fellowship, learning, and honoring our faithful legislators.  Here's what attendees had to say about the event: 

"Thank you to Chairman Curt Smith and the Indiana Family Institute for their dedication to God honoring public policy. It's more important now than ever. The Fall Dinner with Governor Brownback was very encouraging!" 

"Another Indiana Family Institute annual dinner is in the books! Always great to have Carissa join me for this event, and encouraging to see so many legislators and supporters in attendance. Former Ambassador Sam Brownback gave a hopeful and compelling keynote." 

"100% scorecard with The Indiana Family Institute! Grateful to have been recognized for my 100% scorecard at last night's IFI dinner! Ambassador Sam Brownback's powerful speech on religious freedom was also a highlight of the evening." 

This year, we welcomed the largest group of legislators we've ever hosted at a Fall Dinner, and we were incredibly grateful for the opportunity to honor them for their commitment to protecting conservative values in the legislature. 

We also heard from Ambassador Sam Brownback, former governor of Kansas, who shared about the importance of never giving up and holding strong to our faith, even through difficulty, because our best days are yet to come. He discussed his own personal experiences, and how God tends to show up and do mighty things even when His people are greatly outnumbered and disadvantaged, which we see countless times throughout the Bible, such as with Gideon and the 300 soldiers. He encouraged us to stay strong and continue the good fight, because the values and principles we advocate for at IFI are of pivotal importance to the Kingdom of God.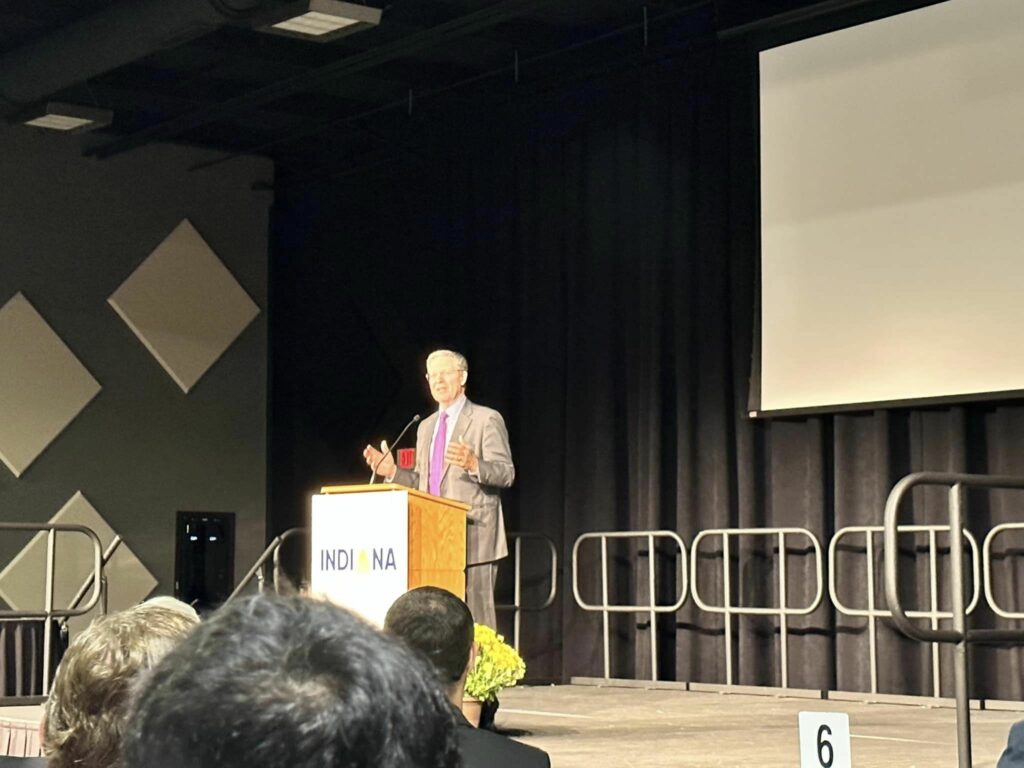 It's not too late to support IFI's goals for the next year. Our work to protect your religious liberty and family values is not possible without generous contributions from our faithful members.
As always, we'd like to extend a special thanks to our Fall Dinner sponsors: Capital Adhesives, Adler Law Firm, Mister Ice, Living Stones Fellowship, Apprentice University, Tim Smith for Indiana, Samaritan Ministries, State Representative Mike Speedy, Cornerstone Bible Church, Indiana Right to Life, Right to Life of Northeast Indiana, and IMG.